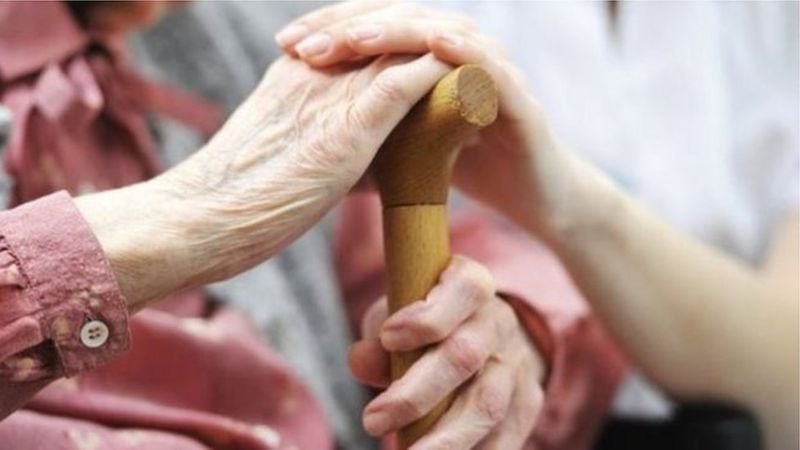 A number of residents have died after a Covid-19 outbreak at a care home in County Fermanagh.
The outbreak at Millcroft Care Home, in Enniskillen, was confirmed in a statement from the company which runs the care home.
It said four of the residents have died and five are still being treated in hospital. It is believed the first deaths happened about two weeks ago.
It is not known how many staff have tested positive for the virus.
Earlier on Saturday, the Department of Health announced 15 deaths related to Covid-19 in the past 24 hours.
In a statement, reported in the Belfast Telegraph, a spokesperson for the home said it had been Covid free for the past six months until the recent outbreak.
The spokesperson told BBC News NI the virus had spread to 21 residents and a number of staff during the outbreak.
"There is immense sadness felt among the staff team as we have lost a number of residents to the virus," the spokesperson said.
"We express our sincere condolences to the families of those deceased."
They added: "The management and staff team will continue to deliver the best possible care to our residents at this very challenging time.
"To those in recovery, both residents and staff, we look forward to welcoming them back to the home as soon as possible."
Care homes across Northern Ireland have been badly affected by the virus with government figures showing that a total of 375 residents have died with the virus in care homes.
New Covid-related deaths reported
The latest figures from the Department of Health on Saturday indicated that of the 15 newly-reported deaths, 12 of them were people who died with coronavirus in the past 24 hours and three of them were deaths which happened before that period.
It brings the total number of Covid-related deaths recorded by the Department of Health in NI to 774.
An additional 528 confirmed cases have been reported.
There are 391 confirmed Covid-19 inpatients in hospital system, with 53 of them in intensive care.
There are 22 beds available in ICU, and 101 beds in the wider hospital system, officials said.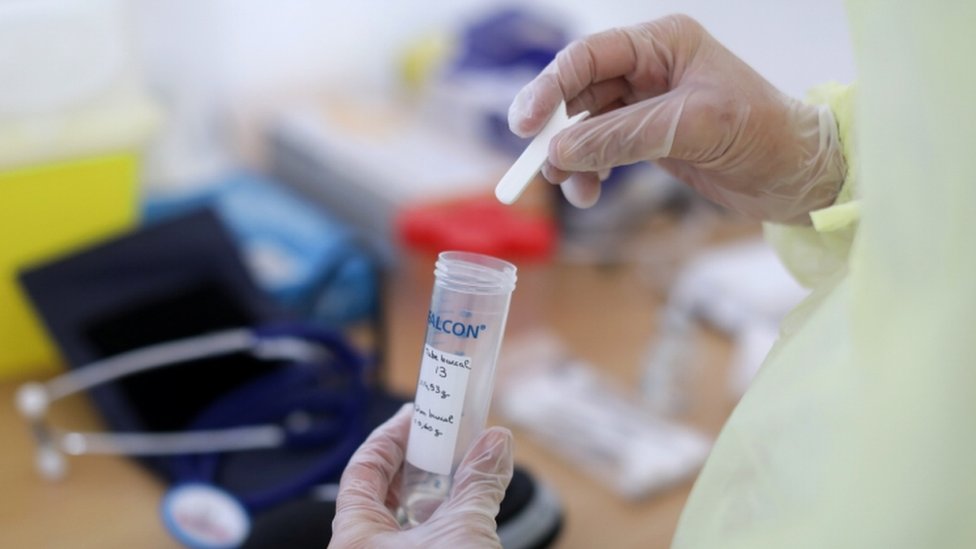 The total number of deaths is different to the figure recorded by the Northern Ireland Statistics and Research Agency (Nisra).
In its bulletin, released on Friday, it registered 51 additional deaths, bringing the total figure for Northern Ireland to 1,023.
The Department of Health's daily toll is based on a positive Covid-19 test result having been recorded, while the statistic agency's figures include any death were coronavirus is mentioned on the death certificate.
In the Republic of Ireland, five deaths related to Covid-19 were announced on Saturday.
A further 335 confirmed cases of the virus were also announced.